A study carried out by researchers at Osaka University in Japan found that parts of the cocoa bean, the main ingredient of chocolate, thwart mouth bacteria and tooth decay.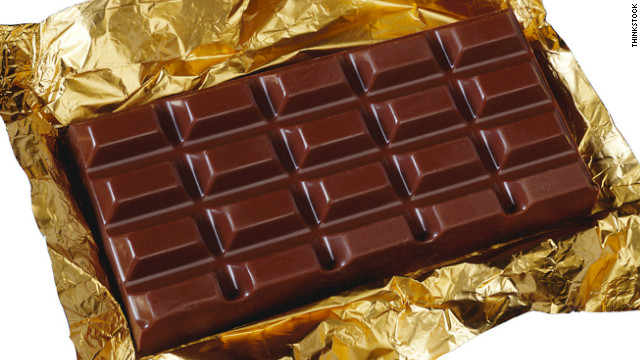 They discovered that chocolate can stop the decay of tooth and be fight bacteria in mouth it also discovered that the cocoa bean husk - the outer part of the bean which usually goes to waste in chocolate production - has an anti-bacterial effect on the mouth and can fight effectively against plaque and other damaging agents.
it was also discovered that Chocolate doesn't cause of acne:
Scientists say that pure chocolate doesn't produce acne. There is no link between acne and chocolate. In fact, flavonoids present in chocolate absorb UV light, which help protect and increase blood flow to the skin, that ultimately reduces acne.